Dear friends and colleagues,

Join us in historic Budapest for the 10th meeting of the EAU Section of Urological Imaging (ESUI22) where the role and impact of imaging technologies will take centre stage.

Through extensive assessments of technological applications of imaging, we will explore current methods that optimise and complement treatment approaches. In addition, we will evaluate the advantages and limitations of these imaging technologies.

At ESUI22, we will also investigate how imaging enhances urological diagnostics and intraoperative visualisation as it can help the standardisation of the reporting of urological cancers.

The meeting will take place in conjunction with the 14th European Multidisciplinary Congress on Urological Cancers (EMUC22), a congress where experts from a myriad of specialities convene to analyse and bolster interdisciplinary treatments and strategies.

Expect no less than state-of-the art technologies, vital updates in urological imaging, and lively deliberations at the 10th edition of the ESUI meeting.

See you in Budapest!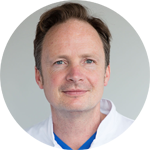 Georg Salomon
ESUI Chairman