Dear colleagues,

We are pleased to definitively confirm that the 9th EAU Section of Urological Imaging (ESUI21) meeting will take place in Athens, on the 25th of November 2021! We very much look forward to welcoming you in person again. The role and impact of imaging technologies will take centre-stage in Athens!

Join us here as we examine the effectivity, advantages and limitations of current and emerging technologies. At ESUI21, we will explore which contemporary imaging methods are best suited to which treatment approach.

We will also investigate how imaging enhances urological diagnostics and intraoperative visualization, and help define the standardisation of the reporting of urological cancers. You can expect extensive and informative assessments of technological applications in image-guided approaches.

The meeting will precede the 13th European Multidisciplinary Meeting on Urological Cancers (EMUC21), a notable event organized by ESMO, ESTRO and the EAU, where experts from various specialities such as radiology, urology, nuclear medicine, pathology and medical oncology will convene to analyse multidisciplinary approaches in treating urological cancers.

The 9th edition of the ESUI meeting promises to deliver the most relevant and vital developments in urological imaging to date.

We look forward to welcoming you in Athens!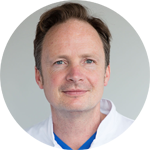 Georg Salomon
ESUI Chairman